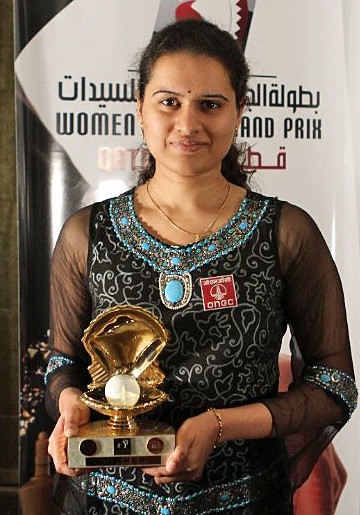 I know Cricket World Cup is happening, but this is an important news, that should not be overshadowed. India's highest rated woman GM, Humpy Koneru, has qualified as a challenger to play for the title of the Woman's World Chess Champion against the current World Champion - Chinese GM Hou Yifan !
Humpy has been a leading female player for a while. With some impressive results so far (like winning Girls Junior world championship title). She has been awarded Arjuna Award and Padma Shri by the Indian Government.
The current Woman's World Champion Hou Yifan is a phenomenally talented 17 year old. She won the title when she was 16 years old - and created the record of being the youngest person in the history to win a chess world championship.
Apart from the highest rated female player Judit Polgar (who does not participate in Woman only tournaments), these are the only 2 other girls rated over 2600. So they are the logical contenders for the championship. But the match would be tough for Humpy - in their games so far, Hou has won 7, and Humpy only 2.
If Humpy wins the match later this year, both male and female World Chess Champions would be Indians.